Imagine…a world where prospects engage with an ad, which drives them to seamlessly schedule a consultation within your calendar, with no human involvement. Sounds like a dream, right? Well folks, that dream is today's reality. Marketing automation at its finest.
What is Marketing Automation, Really? 
A little more than a decade ago, enterprise marketers started using marketing automation to improve efficiency, scale efforts, and drive higher ROI. They sought to have an automated system for all things related to their marketing campaigns, bestowing the power to generate more leads, drive sales, and optimize marketing spend on marketers. Personalization marketing is the neologism rolling off every marketer's tongue these days. So why not practice what marketing moguls are preaching and utilize marketing automation to personalize communication based on prospects' interests or actions they've taken? Let them receive the messages they actually want and not hammer people with messages you think they want.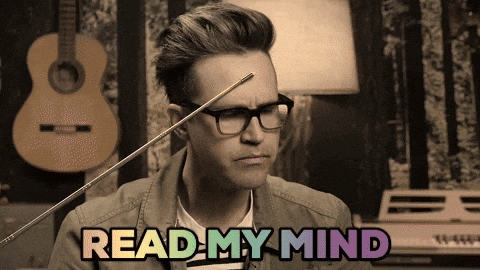 It also serves as what our President and Co-Founder, Chad Turner, likes to call "the central nervous system" of your digital marketing campaigns - allowing you to analyze the tangible results being driven by each campaign so you can turn website visitors into bona fide leads.
Who doesn't want technology to take over cumbersome and costly sales processes? Let's be real, your team has enough on their plate. So much so that 67% of marketing leaders already rely on marketing automation, and 21% have it in the works for the year ahead according to Salesforce.
Does Marketing Automation Make Sense for Your Business?
Great, sign me up, right? Not so fast. Marketing automation is a valuable tool, but is it right for your business? Maybe you only need email capabilities or a platform to schedule and blast out Facebook and Instagram posts for you every now and then. Chances are, if you communicate with customers and prospects, marketing automation will do your business some good. Let's figure it out by answering the following four questions:
• Does your CRM system gauge a lead's interest?
• Does your CRM gather all of the information needed to make meaningful connections with prospects?
• Do you know where a lead is in your marketing funnel?
• Does your multichannel marketing strategy adapt based on how a lead behaves?

If the answer is no, or if you're not even sure, then marketing automation is the key to setting these things right. According to Forbes, 82% of marketers recognized a positive ROI from marketing automation and said that it makes them more efficient. However, without the proper marketing automation strategy implemented, there's a good chance you're missing out on some significant client prospecting opportunities.
Marketing Automation is a Gamechanger
So now you know marketing automation can streamline efforts and boost your ROI, but let's get down to the nitty gritty. What are the day-to-day improvements you will see on day one of implementing an automation plan?
Improved Flexibility 
Sending mass emails. Getting past the gatekeepers. Your sales team has better things to do than sit in front of a computer. Providing the flexibility needed for even the best sales team to scale efforts, drive revenue growth, and improve marketing processes. Now THAT's productive.
Time is Money
You know what sales and prospects both hate? Having their time wasted. With marketing automation, convert more leads with personalized content, lead scoring, and automated nurture campaigns. With these new tactics, your business has the ability to improve, grow, and not waste anyone's precious time.
One Big Happy Family
If marketing and sales are the two bickering siblings at the dinner table, marketing automation is the mom snapping everyone back in line. With a bidirectional lead nurture workflow between sales and marketing, it becomes clear what materials are needed, who needs to be targeted, and how these two teams can work together to provide the strongest campaign.
Knowledge is Power
Disparate systems or manual processes do not enhance bottom lines. It wastes time, creates frustrations, and feeds your team outdated or inaccurate data. Enhance your tactics with a focus on scalable, personalized communications. Being able to create, maintain, and track all content in primary digital channels makes sure everyone is well-informed.
That all sounds great, right? Not sure where to start? Well, lucky for you GO is a certified marketing automation partner with SharpSpring. If anyone knows what a powerful tool marketing automation can be for your business, it's us. We use it every day and we are believers. 
If you're ready, we'd love to make you a believer too and determine how marketing automation can benefit your business. 
Fill out the form below to get started...